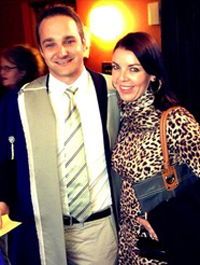 About Dr CF Marais
Dr Marais is a medical doctor specialising in urology, he works at various hospitals in the Helderberg region, which include Paardevlei Private Hospital in Somerset West, Stellenbosch MediClinic, Vergelegen Mediclinic, Advanced Health day Hospital in Somerset west and Cure day Hospital in Somerset West.
Dr Ferdi Marais was born and grew up in Somerset West and attended Somerset West Primary and Hottentots-Holland High School. 
He got his MBChB at the University of Stellenbosch in 2004 where after he did his internship in Welkom and 
his community service in Barberton. He worked at Rob Fereira Hospital in Nelspruit from 2007 as a medical officer in Urology until he started specialising in Urology at the University of Pretoria in 2008.
As a senior registrar in Urology he won the prize for the best research post graduate and at the Bi-annual SAUA Congress 2012 ,won the prize for the best talk by a registrar. He obtained the degrees FC Urol(SA) and MMed (Urol) (Pret) in 2013.
Soon after finishing he started in private practice at Life Little Company of Mary Hospital, Midstream Mediclinic and the Pretoria Urology Hospital. He also helped out as a sessional consultant at Steve Biko Academic Hospital in Pretoria. He closely worked next to Dr Frans van Wijk at the Pretoria Urology Hospital for 2 years developing skills in female prolapse surgery and male/female incontinence surgery.
His consultation rooms are at Busamed Paardevlei Hospital and at Oewerpark in Stellenbosch, he is also doing after hour calls at Vergelegen and Stellenbosch MediClinic. He is also doing sessions at Helderberg Hospital(government facility).
His special interest are stone disease, uro-gynaecology and male/female incontinence.
CONTACT US
Please feel free to contact us for any enquiry.